TwinJet is my favourite R/C airplane. It's my second and third plane; the first one was a balsa sailplane.
Takeoff
TwinJet has no landing gear and has to be hand-launched. Saves me finding a runway! This picture was taken a second or two after take-off. I'm still running, so no laughing please!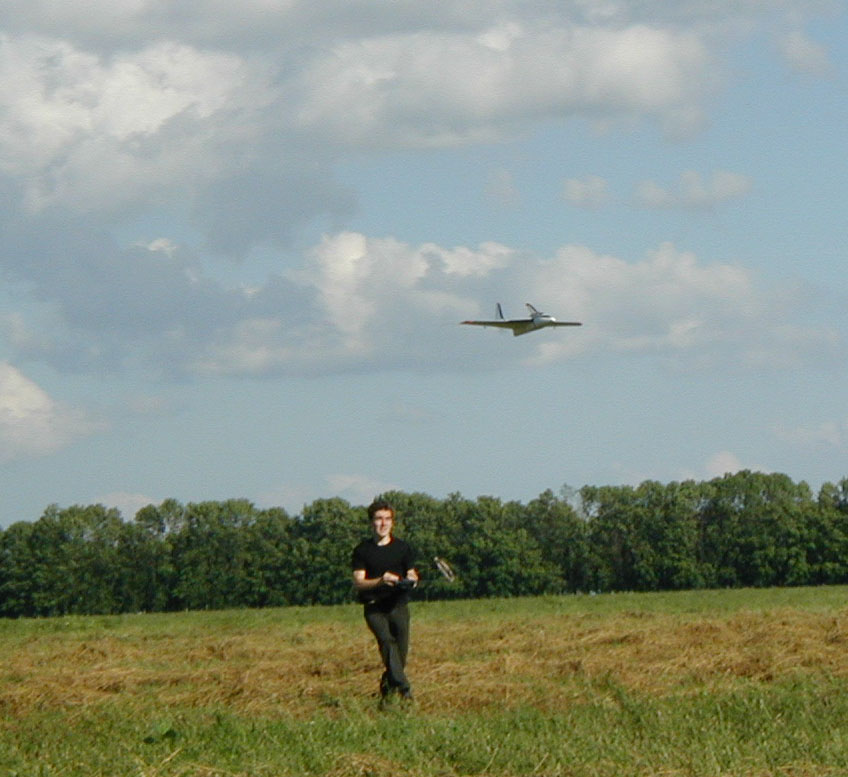 Landing approach
The cars in the background contrasting in size with TwinJet during this landing approach were completely unexpected: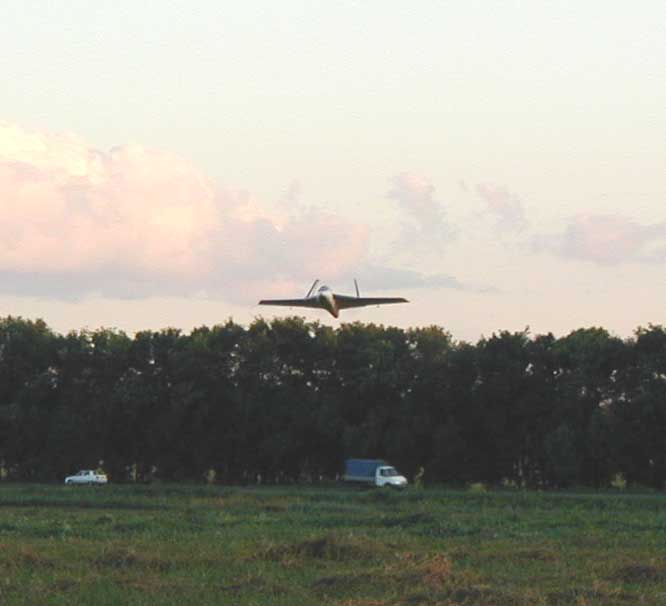 High above the clouds
Not really above the clouds in the strict sense, of course. Click for a larger version with more detail of the plane.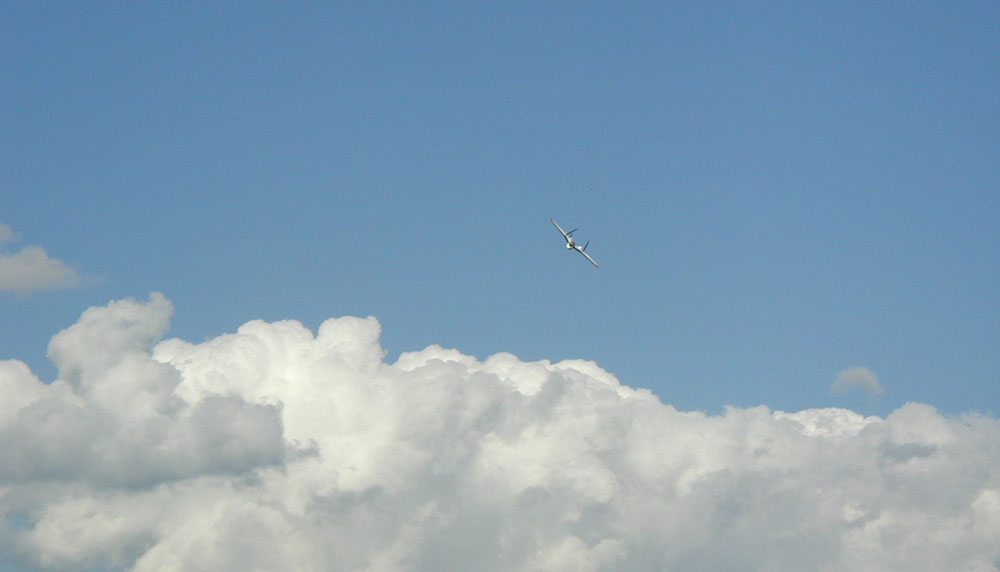 Watch the birdie!
TwinJet about to hit a bird! (no birds were harmed)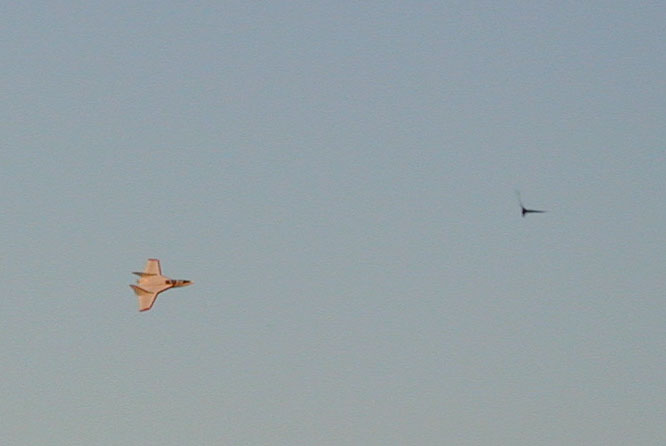 Paint scheme
The intended paint scheme. Never materialised - unfortunately the plane crashed into trees before I painted the text, the stars and the stripe on the side.